An art union will be run in conjunction with the regatta. Teams wishing to enter the regatta, must sell five tickets per team member to be eligable

The prize for this art union will a $100 open order at Struddys Sports Kingaroy

Tickets are $1 each and are available from Steve Lancaster Ph. 41635036.

This art union will be drawn at the regatta, if the winner is in attendance, they will receive an extra prize of a fishing pack valued at $60 .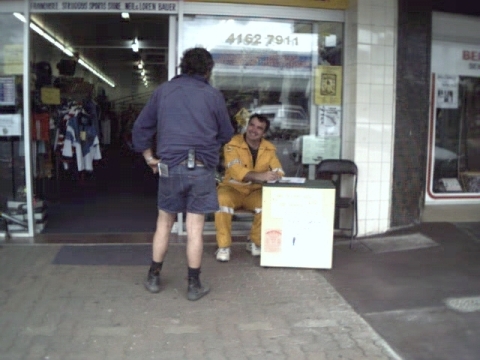 Selling artunion tickets at Struddy's Sports Kingaroy.